November, 2008
First Prototype - The beginning of a folding knife with 1911 grips.
It was made of aluminum. Lock-back design. An attempt to quickly turn a rough idea into something I could hold in my hands.

March, 2009
Second Prototype - Now it is a knife, but why is it so ugly?
Hand made at home with stainless steel (handle) and damascus steel (blade). Lock-back design. Looking at it now, I can't believe how ugly it looks.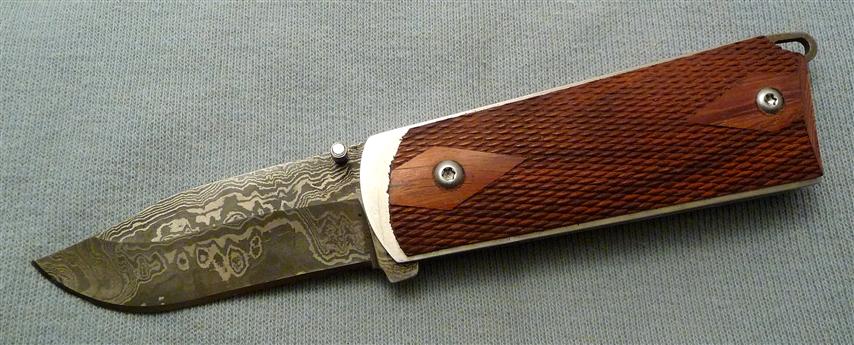 July, 2009
Third Prototype - Patent Application for the Hammerhead Lock.
The most important improvement of the design - the new locking mechanism. It worked well, and became the final prototype. Made of mild steel and brass pins at home.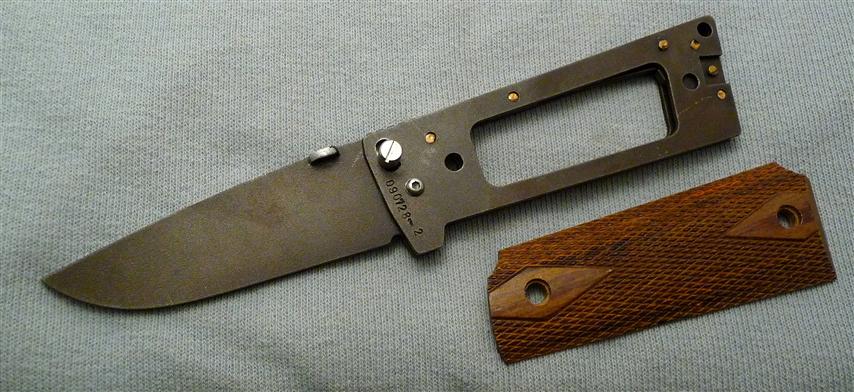 October, 2009
Gen I: Several hundred pieces of adventure and experiment.
Production of the first generation of the M1911 knives took place. I made about 500 knives, and destroyed about 200 of them (due to various issues), and sold the rest of them to 1911 enthusiasts. They were not perfect knives. But thankfully, my first customers supported me with encouragements and constructive criticism.
Gen I knives were assembled with steel pins and could not be disassembled.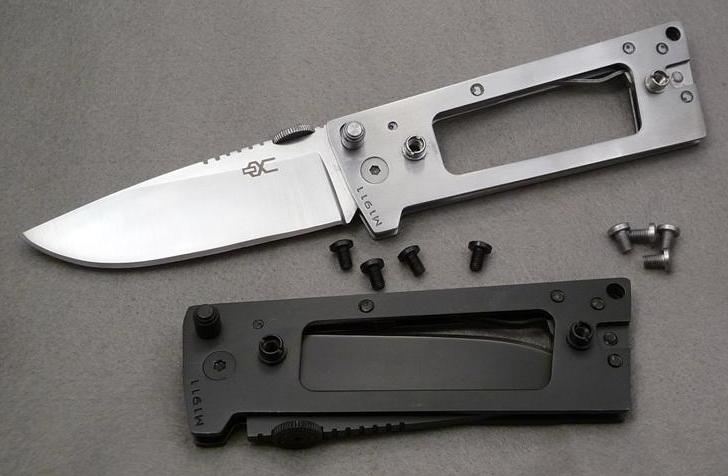 September, 2010
Gen II: Based on suggestions from my first customers, I started making a very different and improved version (Gen II) of the M1911 Knives.
It was another tough year. I was only able to make several hundred of these knives.
On the Gen II knives, small male and female screws replaced the pins. And all Gen II had .13" thick blades (same as Gen I), and had checkered thumb studs.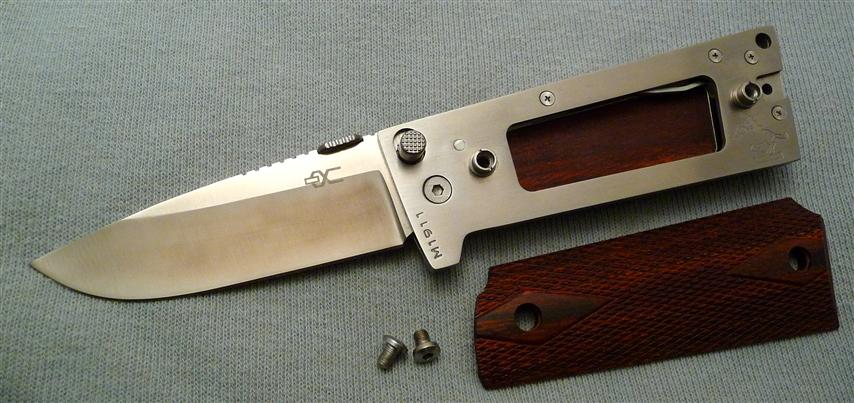 May, 2011
Gen III:
What I am making now.
Production of the Gen III knives started in April - May, 2011. Thicker blade (.157"), more smooth locking mechanism, fully adjustable, more durable finish, and finer details. The M1911 Knife has finally matured.
In July 2011 I started putting serial numbers on the butt of Gen III knives, which started with "III".

June 2011
The
Compact Models
Prototyping of an "Officer Model" started in Gen II, but full production didn't start until the Gen III had begun. The compact folding knives had 2.9" blades, instead of the 3.5" blades in standard models.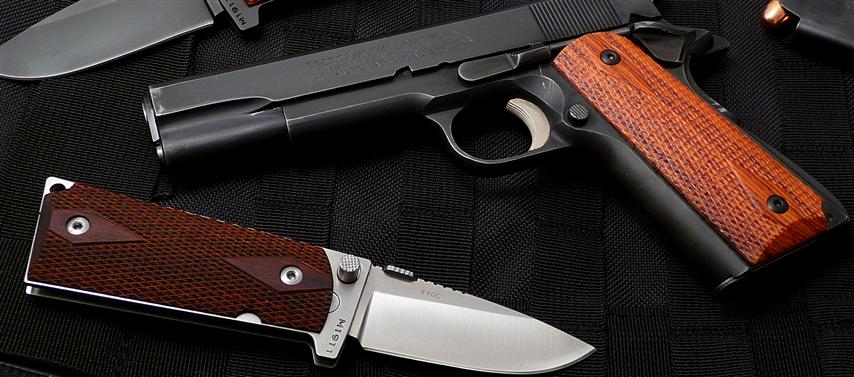 August 2011
The
Fixed Blades
The first M1911 Fixed Blades were completed with the help of CNC milling, instead of traditional grinding.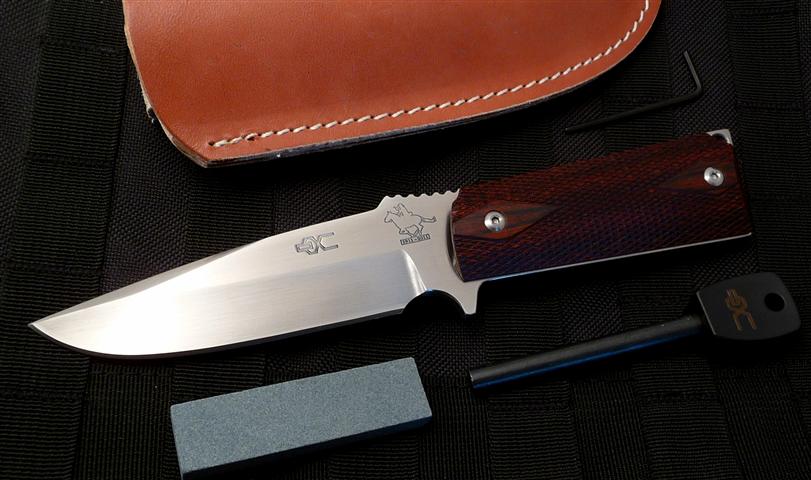 To be continued ...